MAY 13, 2018
Formerly Enslaved Woman Honored at 1820 Grave site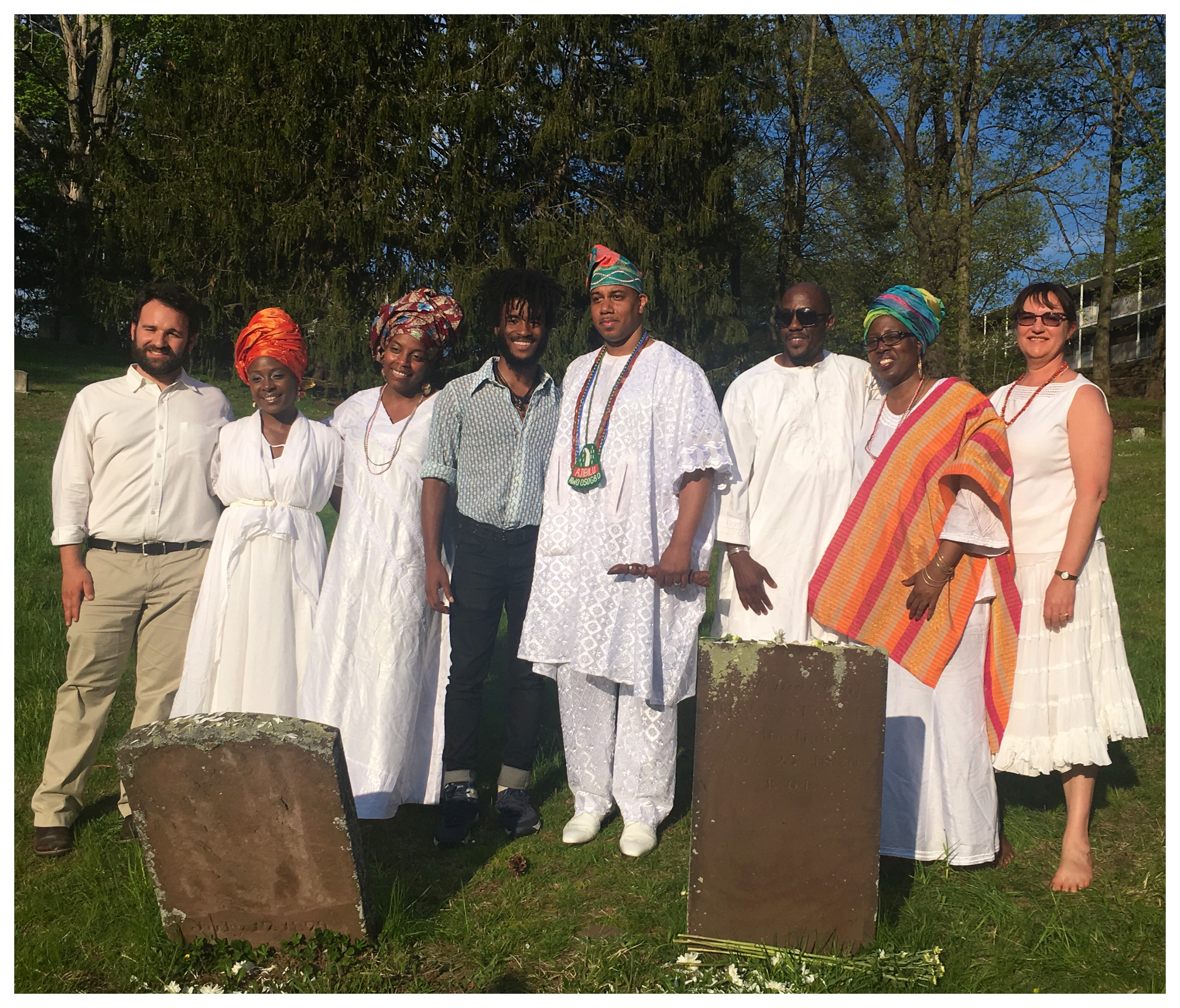 On May 9, a group of students, faculty, and Middletown friends joined Jumoke McDuffie-Thurmond '19 and Chief Ayanda Clarke '99 in a spiritual commemoration ceremony to honor a woman, Silva Storms, who died in 1820 and was buried in the cemetery on Vine Street, across from the Beman Triangle. Research indicates she had been born in Africa and was brought to Middletown as an enslaved person. The event was part of McDuffie-Thurmond's research project for Black Middletown Lives, the service-learning course taught by Jesse Nasta '07, visiting assistant professor of African American studies.
For his part, McDuffie-Thurmond remembers the first time Nasta took the class to the cemetery as a significant experience. "I'd never been to the section of the graveyard that was designated for Black Middletown residents, and Silva Storms's gravesite—her tombstone stood almost alone in an open space—resonated with me. Professor Nasta told us it was the oldest tombstone in the African American section. I sat down there and listened to what was around me, what I felt, and I thought, I have to do something that tends to the spirit. We have a legacy of slavery in this land that constantly informs the space we live in—and it is unresolved. I wanted to do something that would resonate with those of us who live here now. It was a very intuitive decision. Read more here
April 30, 2018
Nasta '07 Presents Beman Triangle Research at CAAS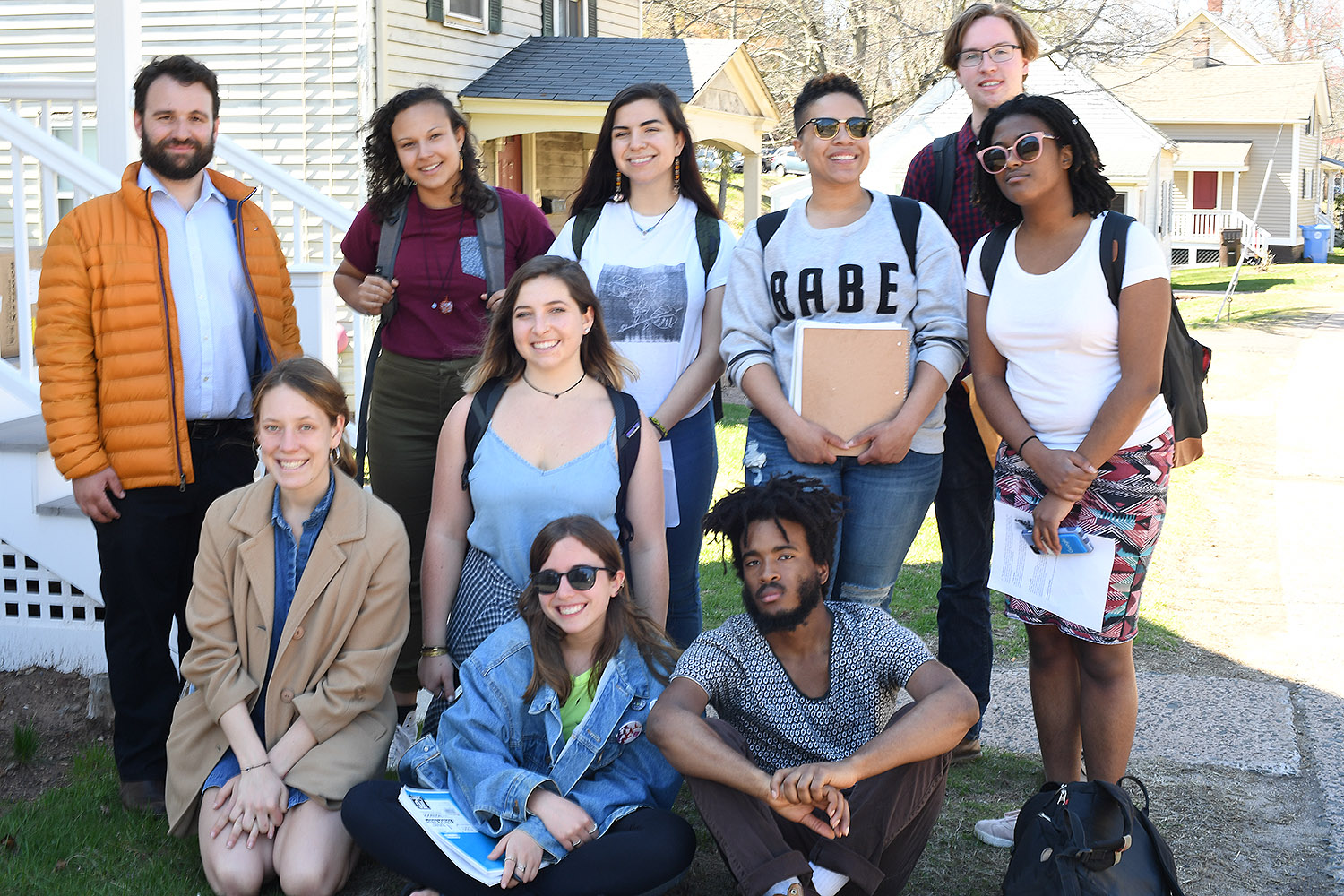 "This is the history of right here," said Visiting Assistant Professor of African American Studies Jesse Nasta '07, speaking of his work with Black Middletown Lives, his service-learning class. "We venture deep, but no farther than two blocks." He and his class of 13 students are doing firsthand archival research on individual projects, documenting the lives of those African Americans who lived in the area now called "The Beman Triangle," after the most prominent black property owner in that five-acre patch of land bordered on one side by Knowles Avenue to the corner where Neon Deli now stands at Cross and Vine.

On Tuesday, April 17, Nasta spoke about this work at the Center for African American Studies, noting that almost a dozen years ago, he was standing in the same spot, presenting his honors thesis, "Their Own Guardians and Protectors: African American Community in Middletown, Connecticut, 1822–1860." Nasta, a Middletown native, is delighted to return to Wesleyan and pursue this project that captured his scholarly interests at a young age. Read more here